Who We Are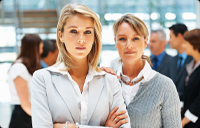 Beneficial International was founded in 1981 offering holistic products, programs and education. Since then we have developed over 200 products distributed to and sold by professionals in the dayspa, medical clinic, chiropractic, wellness center, medi-spa and many other industries. We are committed to delivering innovative health and wellness solutions to meet the needs of people throughout their lifetime while serving professionals across the country and around the world.
Because the natural approach to health, wellness and beauty is a demanding specialty, our staff is highly qualified and has expertise in a large range of disciplines such as advanced detoxification, hormone balancing, skin care and advanced aging.
We are strongly committed to personal development and encourage our staff to gain the knowledge and skills vital to our company's continued growth. We are a vibrant, innovative and fast-growing international company that values individual performance and teamwork as the keys to success.
Our Brands
1
M'lis
Natural health and wellness products for the Dayspa, Salon and Wellness Center Professional.
2
Solutions4
Natural health and wellness products for chiropractic doctors and other medical professionals.
3
Glycemic Level
Natural products to properly fuel athletes.